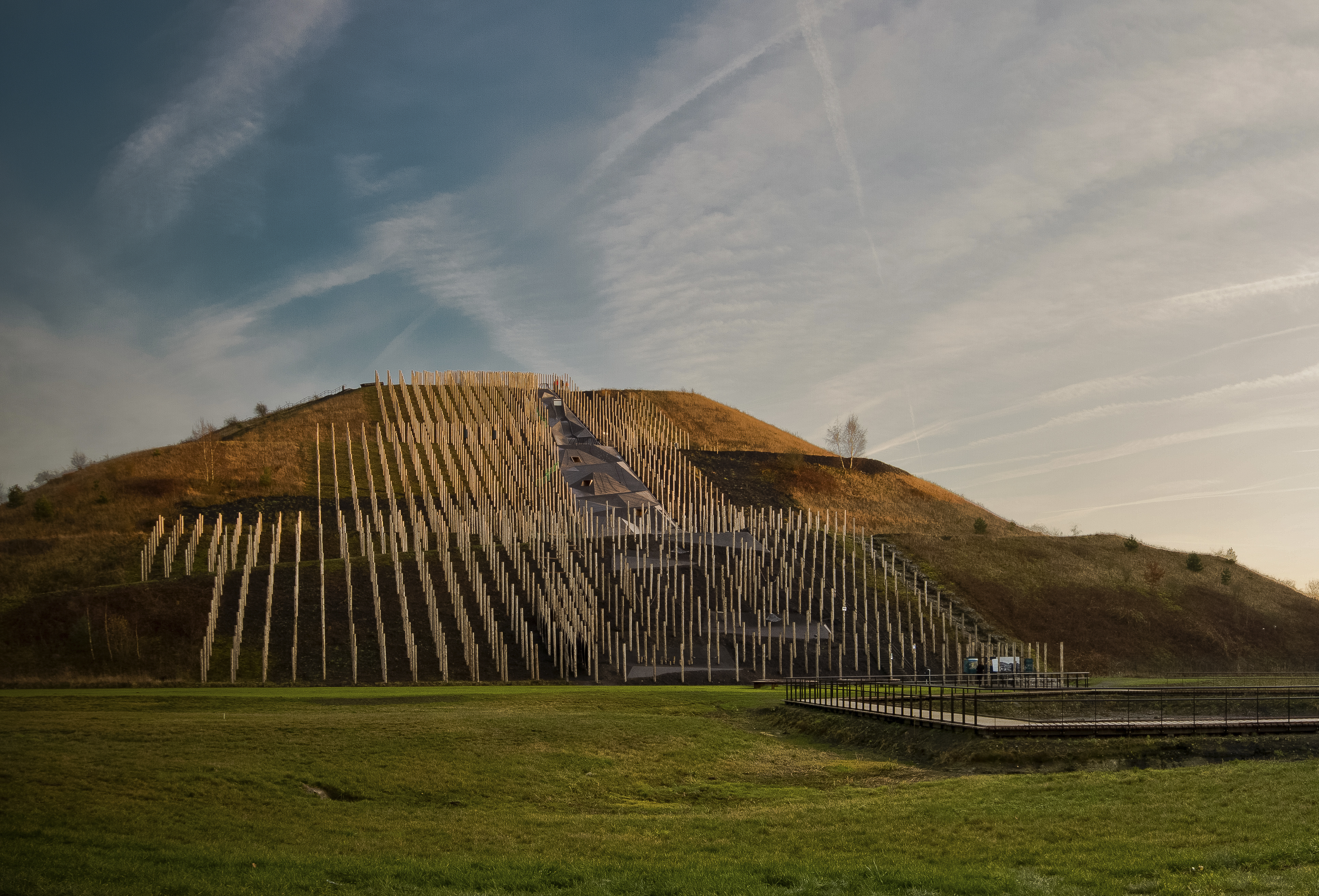 As more and more people move from rural to urban areas, municipalities face the challenge of keeping urban environments liveable. Public green space, such as parks and forests gives people extra breathing room for the city. It has a profound effect on our physical and mental health and bring communities together. With that in mind, Dutch designer Carve and Omgeving and contractor Krinkels transformed part of an old mine in Belgium into an adventure playground.
Adventure playground be-MINE
With its hiking, walking and mountain bike trails and adventure playground, the be-MINE adventure mountain  offers a great variety of attractions for young and old. The 60-meters high playground is accessible by stairs and consists of three parts: a pole forest, a prismatic play surface on the flank, and a coal square at the top.